FAQs - Kohl Kids Live!
Before Your Visit
How do timed tickets and admission work?
All tickets (required for adults and children, both members and general public) must be reserved in advance. Timed entry reservations are available with sessions of no more than 10 guests. Please arrive as close as possible to your scheduled start time.
Are tickets refundable?
Tickets are non-refundable but may be transferred to another guest. If you notify the Museum at info@kcmgc.org prior to your scheduled visit start time, tickets may be rescheduled at no charge, subject to availability.
What member benefits are included with the new admission procedures?
Members receive priority registration. Tickets will be available for reservation to the general public 7 days in advance, and to members 14 days in advance.
Members can purchase tickets for a discounted price of $8 per ticket for themselves and their guests. Please note that you MUST be logged into our system in order to receive your admission discount. Discounts will be applied after you add your tickets to your cart. If you have difficulty accessing your discount, please contact info@kcmgc.org or call our main number at (847) 832-6600.
Why do members pay for this program?
Kohl Kids Live! is a special event program, separate from regular Museum admission. As the Museum exhibits are not yet accessible under State of Illinois guidelines, we are continuing to pause all Museum memberships until we are able to re-open the exhibit environment. Please be assured that existing memberships will be automatically extended the full length of the closure to ensure you have your complete 12 months of free admission to the exhibits. We have appended 5 months to all memberships active as of 3/14/20 so that you can receive your discounts to Kohl Kids Live!  If exhibits remain closed longer, we will extend memberships again on a month-by-month basis.
Are tickets required for infants?
Tickets are required for all guests over 12 months of age. Infants under 12 months do not require tickets and do not count toward the 10-guest maximum.
Is Kohl Kids Live! restricted to a certain age?
Programming is designed primarily for ages 3 to 8 in mind, though children of all ages are welcome.
What is your sick child policy?
Prior to visit: If you have made a reservation and find that you or your child are exhibiting signs of illness (including fever, coughing, sneezing, or runny nose), please contact the Museum at info@kcmgc.org prior to your scheduled arrival time. Paid tickets cannot be refunded but may be rescheduled (subject to availability) at no charge.
During visit: Guests on site who are exhibiting signs of illness may be respectfully approached by Museum staff and requested to leave for the safety of other guests and staff.
Are there any discounts or coupons for this program?
The only discount for Kohl Kids Live! programming is the member discount which allows you to purchase at $8 per ticket. This is applicable to Kohl Children's Museum members only.
Can I purchase on-site?
All members and guests must pre-register for timed-entry tickets. If available, tickets may be purchased via your mobile device when you arrive. Group sizes are limited to 10, so we strongly recommend pre-registering — if tickets sell out, we cannot accept walk-ins. Be prepared before you make the drive out!

During Your Visit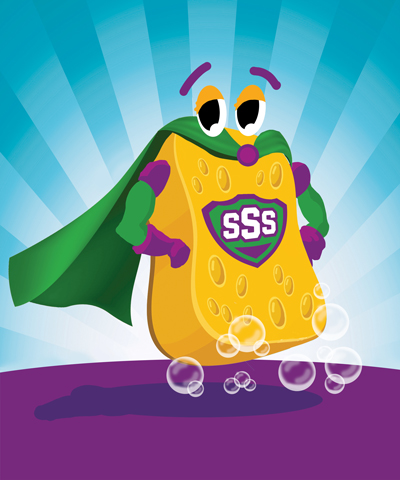 How are you preventing the spread of germs?
Following CDC, state, and local guidelines, the Museum enhanced its already robust cleaning procedures:
We've installed sneeze guards at check-in, and installed 20 hand sanitizer stations for public use.
All staff and guests will have contactless temperatures taken at check-in.
We circulate fresh air in our building frequently each day.
Our Super Scrub Squad will be active in the Museum, consistently wiping down high-touch surfaces and exhibit elements during play sessions, and cleaning restrooms every 30 minutes.
After the last session of the day, the Super Scrub Squad will perform a deep clean on the entire Museum.
How is the Museum maintaining social distancing?
For Kohl Kids Live!, group size is strictly limited to 10 guests. You will experience each session with your group of 10 while following a one-way path.
Signage will encourage social distancing, hand washing and other safe behaviors.
We are requesting no more than one family at a time in each restroom. Signage will indicate when restrooms are occupied.
Are masks required?
All staff are required to wear face masks that cover the nose and mouth. Per Village of Glenview guidelines, all guests over the age of 2 are also required to wear face coverings while participating in the program. Guests visiting who cannot wear masks due to medical difficulties are encouraged to let Museum staff know at check-in.
Can my child play in the Museum exhibits?
All Museum exhibits except our outdoor Habitat Park remain closed at this time.
What should I do with my stroller?
Strollers will be allowed in all areas with you. If you prefer to park it, strollers may be left in our unattended coat room at the front of the Museum.
What amenities are available?
The Museum cafe is CLOSED for this program. Water fountains are also disabled in the Museum, so please bring bottled water, spillproof travel mugs, or sippy cups with beverages during your visit; beverages will be allowed in the Museum or in Habitat Park with you. Restrooms in the Museum are available and have temporarily been converted to one-family-at-a-time gender neutral. Each restroom will be cleaned every 30 minutes.

Other Questions
What is the Museum staff health policy?
All staff are required to do daily health checks before reporting to their worksites. If there are any signs of illness, including coughing, sneezing, fever, or runny nose, or if the individual has been in contact with a COVID-19-infected individual within the previous 14 days, the staff member will be sent home.
All staff on site will wear face coverings and will maintain social distancing of 6 feet from other employees and guests.
What if a Museum employee tests positive for COVID-19?
Per the Village of Glenview guidelines, employees who test positive and employees who have been exposed will be notified and removed from work. The Museum will contact the Cook County Dept of Public Health (CCDPH) and inform them of the situation for contact tracing. The regularly-scheduled nightly deep cleaning will occur.
If you have additional questions, please contact us at info@kcmgc.org
View our photo gallery to see what the new, outdoor Kohl Kids LIVE experience looks like.