Protecting against Coronavirus
Kohl Children's Museum is temporarily closed to the public for an indefinite time.
At Kohl Children's Museum, we put our guests first, ensuring your comfort and safety throughout your visit so you can focus on playing and learning. The impact of COVID-19 has put the Museum in the situation of needing to take unprecedented steps to balance our long-term educational mission with the duty to protect the health and well-being of our entire community. While there has been no confirmed case of COVID-19 at Kohl Children's Museum, we feel that our best chance at slowing the spread of this virus is to implement social distancing strategies recommended by public health experts.
Please know that we are carefully monitoring developments regarding the global spread of COVID-19 (coronavirus), and we always adhere to the recommendations and guidelines set forth by the Center for Disease Control (CDC) and the Illinois Department of Public Health.
Ways to Keep Yourself and Your Family Healthy:
Wash hands often with soap and water for at least 20 seconds.
Avoid touching eyes, mouth or nose with unwashed hands.
Avoid close contact with people who are sick. The World Health Organization suggests maintaining at least 3 feet of space between yourself and an ill person, or someone who is coughing and sneezing.
Cover your mouth and nose with a tissue or the crook of your arm when sneezing or coughing (also known as the vampire cough). Dispose of tissue after use.
Stay home and away from others if you or your family members are feeling ill.
Frequently Asked Questions (FAQs)
What precautions has Kohl Children's Museum taken to prevent the spread of the Coronavirus (COVID-19)?
Kohl Children's Museum treats every day as if it were flu season. In addition to our daily sanitation schedule, we follow the CDC's recommendations for helping prevent the spread of respiratory viruses by making hand sanitizer readily available around the Museum. We perform our daily disinfecting of all high touch surfaces including door handles, push bars, light switches, elevator buttons, and stairway handrails. High touch surfaces in the restrooms are disinfected approximately 6 times per day. In our Water Works exhibit, we take several precautions: Besides a standard water filtration system, we also use an ozone injection system which disinfects with a superior ability to kill viruses and biological contaminants. Ozone destroys algae, viruses, and bacteria on contact with no harmful by-products.
With recent news revolving around the coronavirus, the Museum has determined it wisest to temporarily close for an indefinite time until it is determined safe to re-open.
Have any of your staff showed signs of being sick?
At this time we have no known cases at our Museum. Our policies require any staff member exhibiting signs of illness to work from home or take sick leave.
Have any recent visitors been exposed to Coronavirus?
We have not been notified by the CDC or any other public health organization that an exposed person has visited our Museum. As with any public space, we cannot know the medical history of every visitor, but Kohl Children's Museum is taking every precaution to strengthen our cleaning procedures and reduce the risk of spreading germs.
How can I continue to keep my family safe before and after our visit to the Museum?
Please visit the CDC's coughing and sneezing etiquette and clean hands webpage for more information.
How long will the Museum remain closed?
At this time, we do not have a definite answer in this rapidly-changing environment. We will announce on our website and social media, as well as e-mails to members when we believe we can re-open.
What can we do while the Museum is closed?
To continue learning and playing remotely, please continue visiting our website, where we have instituted the Home Zone. Here you will find videos, lessons and activities that use basic household items to teach STEAM (Science, Technology, Engineering, Arts and Math) and early literacy.
What if I have field trips, events, parties, or trainings scheduled during the closure?
Museum staff will be in touch with hosts of all field trips, parties, rentals, and trainings. Certain events with low attendance may proceed as scheduled. Call (847) 832-6923 with questions.
Will Museum staff be available for questions?
The Museum will have a limited administrative staff onsite during its public closure, with the exception of Monday & Tuesday, March 16 & 17 when the Museum will undergo a deep preventive cleaning out of an abundance of caution.
How will this affect my membership?
Memberships will be on hold during the time the Museum is closed, and additional time will be appended to the end of your current membership when we re-open.
Thank you for your help in keeping one another safe.
In trying times like these, we think of the wise quote from the late Mr. Fred Rogers' mother: in times of anxiety, "Look for the Helpers." Since we have had to temporarily close our doors to the public, we more than ever need your financial support to keep providing online resources for home during this crisis, however long the need, and to ensure a healthy, happy place for play and learning when we are able to re-open. Please donate today and be a Helper to keep Kohl Children's Museum a vibrant part of the early childhood community.
Parent/Caregiver Resources
We are curating a selection of child-friendly, helpful resources specifically related to the Coronavirus. Please check back often to see helpful additions to our Home Zone with STEAM activities you can do do with your children, Story Time with videos of our educators reading stories aloud, (Tiempo de Cuentos: Escuchar a nuestros educadores leer historias en voz alta) and more useful sites we have compiled below:
---

This is a great resource for families with mental health/emotional struggles right now.
Stuck at Home? Play with Math!
Erikson Institute is our main partner for early math. They are the premiere resource for foundational math.
---
---


Family Coping During the Coronavirus
Small adjustments that can take the pressure off families — and let them enjoy the added time together
---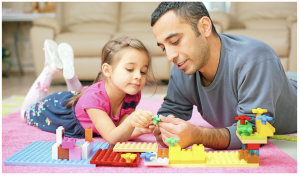 Minnesota Children's Museum:
Play Helps Reduce Stress
---
Engineering is all about taking your scientific understanding of the world and then using what you observe to design, build, and test things. Don't worry if something doesn't work the first time – mistakes can be the best teachers. We love these STEAM projects from our friends at Gurnee School District 56 that are great challenges for school-age kids.
---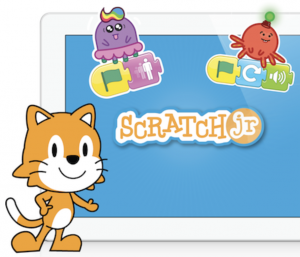 Scratch Jr is a free app that allows kids to learn early coding skills while they create stories, games, e-cards for family and friends. We worked with a research team at MIT and Tufts to do an evaluation of Family Scratch Jr activities at the Museum and at an elementary school.
---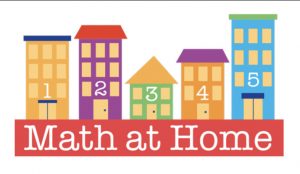 Here is a great website for early math activities parents can do at home. This project was funded by CME Foundation. Families can filter by age, math standards, etc… to tailor the lessons viewed
---

NPR Just For Kids: A Comic Exploring The New Coronavirus
---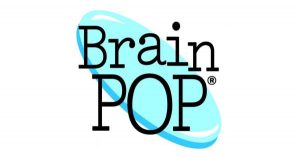 Brain Pop: What is Coronavirus, with Tim & Moby
---
Dr Michelle Dickinson aka Nanogirl shares a fun video you can watch with your kids to explain why washing your hands is important to prevent the spreading of germs and viruses and how to do it properly:
---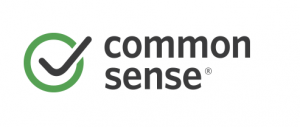 Resources for Families During the Coronavirus Pandemic
Navigate social distancing and school closures with quality media and at-home learning opportunities for your kids. En español
---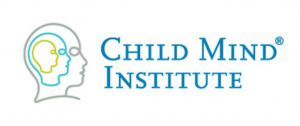 Child Mind Institute: Talking to Kids About the Coronavirus (PRNewsFoto/The Child Mind Institute)
---

---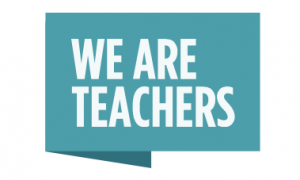 WeAreTeachers.com provides a list of science activities that (mainly) use items people have in their homes.
---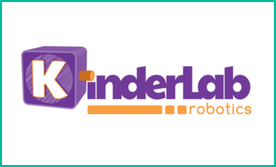 Download lessons from Kinderlab Robotics (maker of KIBO, one of the programmable robots we use in Tech Play Lab). These are geared for teachers/classrooms but can be adapted for home (especially lesson 1, 3 and 4)
---

If you're wondering if you are doing enough "homeschooling," click here. Play is learning for young children. Play also reduces stress (so we all should be playing more often).
---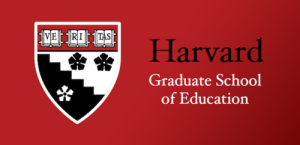 Talk About the Text: A quick take on literacy development at home for parents and educators, by Emily Boudreau