Field Trips To Go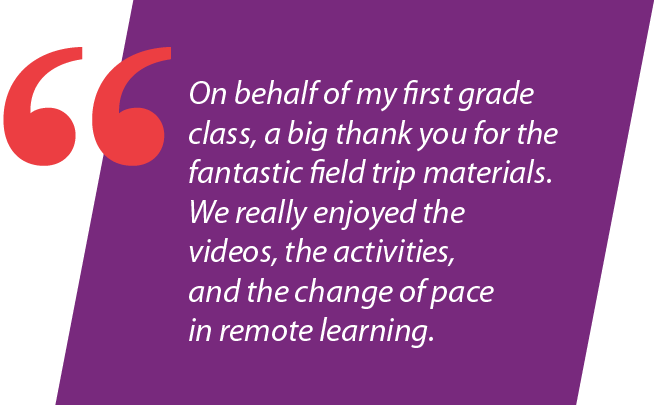 We're doing what we can to make school feel more "normal" for your classroom this year. If you can't bring your students to us, we'll bring the Museum's brand of experiential learning to you – through a virtual field trip using our Field Trips To Go program.
Flexible to meet your schedule
Aligned with common core and next generation science learning standards
Designed with active learning in mind
---
Take a sneak peek at what we've got to offer in this preview video:

For the 2020-21 school year, we're offering 6 different Field Trip To Go topics for your classes, with three different delivery options to suit your individual needs. Click each topic to learn more about content and learning standards covered in the field trip, as well as package options to bring the Museum's brand of learning right into your classroom – virtually.
Note: We are not offering live sessions or kit delivery during Summer 2021. Video library rentals are still available.

Six curriculum topics:
*No Kits or Live session available **Available in English and Spanish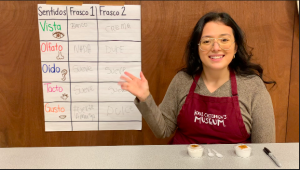 Pricing
RECORDED VIDEO LIBRARY

A two-week online video library rental of classroom activities and informational videos, flexible for in-person or remote learning (up to two hours of activities). Password access may be shared only among other classes at your school or site.

$100

ADD-ON KITS*

Up to 30 supply kits shipped to you with all the materials needed for all activities in the series

$50/set of 30 kits

ADD-ON LIVE SESSION*

Live video conference session with a Museum educator to lead an additional activity with your classroom (video library and kits needed to accompany live session)

$50 (max of one classroom)
For the most enriching educational experience, multiple classrooms cannot be combined into one live session.
How to Book Your Field Trip To Go
Please select your chosen topic from the curriculum topic list above to see available virtual field trip options and click the links on those pages. For additional information or questions, call our field trip hotline at (847) 832-6923.
Benefits of virtual field trips:
More than 30 minutes of standards-aligned video content in each package
Perfect for remote instruction, hybrid learning, and in-person classes
Six different topics for ages 3 to 9
Flexible plans to work for your classroom, childcare, or home school situation
Extension activities to continue hands-on learning experiences
Guides to easily follow along for educators and parents
Early learning standards listed for teachers
Questions? Call (847) 832-6923, or e-mail info@kcmgc.org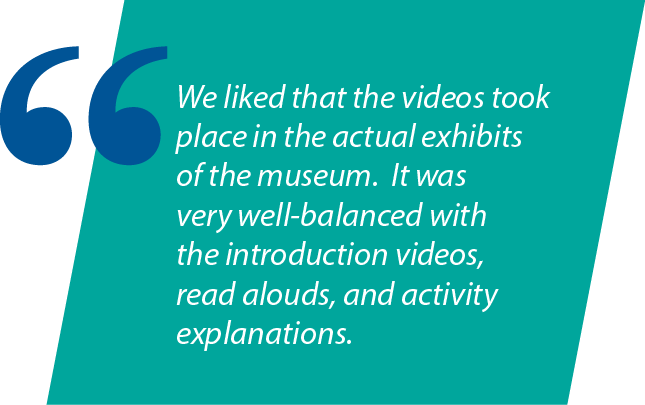 ---
Field Trips To Go have been generously supported by: