Nature Cat
Nature Cat: Backyard and Beyond lets children join Fred the house cat as he assumes his alter ago of Nature Cat, Outdoor Explorer Extraordinaire, and goes on exciting adventures in the wide world of nature with his friends Hal the Dog, Squeeks the Mouse, and Daisy the Bunny. Walk through the scratching post and dress up as Nature Cat or one of his pals as you explore a marsh, a cave, a forest, and more. Slip down a pretend waterslide, 
help build an urban flower garden, and have fun hunting for Hal's flying disc in the deep dark cave.  
The grand opening of the exhibit will take place on Tuesday, July 30, and the exhibit is currently scheduled to remain on display at Kohl through January 26, 2020 before beginning a national children's museum tour. Onward and Yonward!
Nature Cat: Backyard and Beyond has been developed in partnership with

and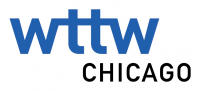 and has been sponsored by the Hamill Family Foundation.