Flurry Days Activities
Through January 5, we'll have special activities including Polar Express kiddie train rides, character appearances, snowman parades, and Story Strolls through our famous holiday lights in the outdoor Habitat Park.
Special thanks to Northern Seasonal Services for their holiday light magic in Habitat Park.
 
Beginning Thursday Dec. 19, Enjoy Train Rides Through Habitat Park Light Trail 5–7 p.m.(extended museum hours) Individual ride tickets sold at front desk
Take a look at the fun we had at the "Stories with Santa" kick-off event on December 1, 2019. Enjoy these types of events and more as information is posted on our calendar.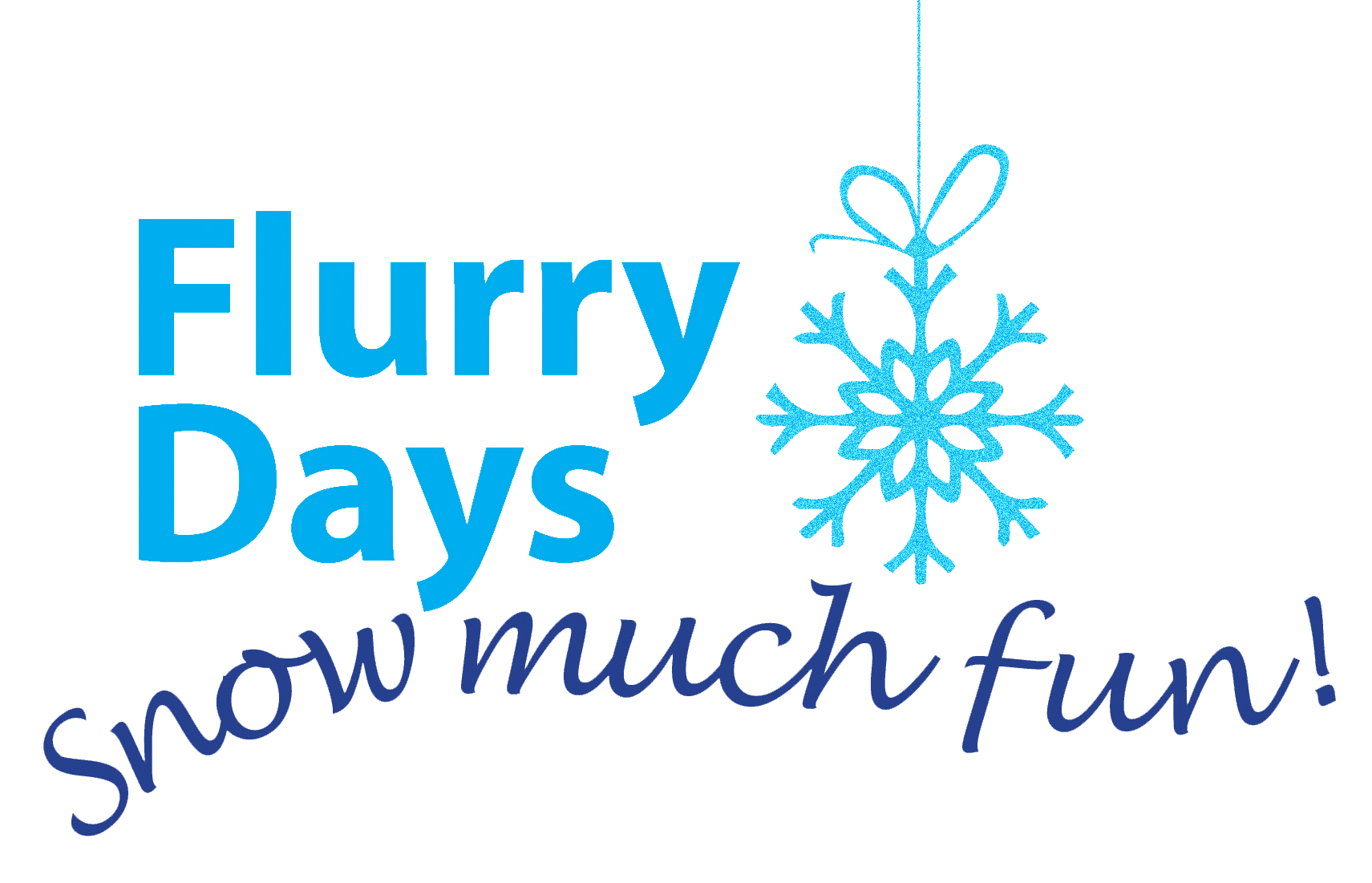 Download our special Flurry Days calendar!
Wednesday, Dec. 11

Snow Scapes – Art Studio
Story Time 3:30 p.m. – The Snowy Day
Story Stroll 4:30 – 5 p.m. – Habitat Park Light Trail
Thursday, Dec. 12

Snow Scapes – Art Studio
Frozen Feet 10 a.m. to 12 p.m. – Fitness for All
Attea Middle School (Glenview) Choir Carolers 1 p.m.
Snow People on Parade – 3:30 p.m. Main Street
If…Then with Snow Bots – Toying with Tech
Story Stroll 4:30 – 5 p.m. – Habitat Park Light Trail
Friday, Dec. 13

Snow Scapes – Art Studio
Snow People on Parade – 11 a.m. Main Street
Story Stroll 4:30 – 5 p.m. – Habitat Park Light Trail
Saturday, Dec. 14

Snow Scapes – Art Studio
Story Stroll 4:30 – 5 p.m. – Habitat Park Light Trail
Sunday, Dec. 15

Snow Scapes – Art Studio
Story Stroll 4:30 – 5 p.m. – Habitat Park Light Trail
Monday, Dec. 16

Snow Scapes – Art Studio
Snow Ball Balance Challenge 10 a.m. to 12 p.m. – Fitness for All
Story Time 11 a.m.– And Tango Makes Three

Tuesday, Dec. 17

Snow Scapes – Art Studio
Snow People on Parade – 3:30 p.m. Main Street
Story Stroll 4:30 – 5 p.m. – Habitat Park Light Trail
Wednesday, Dec. 18

Snow Scapes – Art Studio
Blubber Hands 2:30 p.m.– Science Sleuths
Story Time 3:30 p.m. – The Snowy Day
Story Stroll 4:30 – 5 p.m. – Habitat Park Light Trail
Thursday, Dec. 19

Snow Scapes – Art Studio
Snow Ball Balance Challenge 10 to 11 a.m. – Fitness for All
FREEZE! – Theatre Games 1:30 p.m.
Learn the story of Chanukah, explore Chanukah ritual items and experience some hands-on activities with North Shore Congregation Israel, 10 am -12 noon.
Snow People on Parade – 3:30 p.m. Main Street
Train Rides Through Habitat Park Light Trail 5–7 p.m.(extended museum hours) Individual ride tickets sold at front desk
Friday, Dec. 20

Snow Scapes – Art Studio
How Many Hot? How Many Cold? 2:30 p.m. – Math Counts
Anna And Elsa Visit! 4 – 5 p.m.
Train Rides Through Habitat Park Light Trail 5–7p.m.(extended museum hours) Individual ride tickets sold at front desk
Saturday, Dec. 21

Snow Scapes – Art Studio
Train Rides Through Habitat Park Light Trail 5–7 p.m.(extended museum hours)Individual ride tickets sold at front desk
Sunday, Dec. 22

Snow Scapes – Art Studio
Train Rides Through Habitat Park Light Trail 5–7 p.m.(extended museum hours Individual ride tickets sold at front desk
Monday, Dec. 23

Snow Scapes – Art Studio
Story Time 11 a.m.– And Tango Makes Three
Train Rides Through Habitat Park Light Trail 5 –7 p.m.(extended museum hours Individual ride tickets sold at front desk
Dec. 24 & 25

Museum Closed
Thursday, Dec. 26

Snow Scapes – Art Studio
Snow Ball Balance Challenge 10 a.m. to 12 p.m. – Fitness for All
FREEZE! – Theatre Games 1:30 p.m.
If…Then with Snow Bots – Toying with Tech*
Frozen Imagination Playground 10 a.m. – 1 p.m.
Snow People on Parade – 3:30 p.m. Main Street
Train Rides Through Habitat Park Light Trail 5–7 p.m.(extended museum hours Individual ride tickets sold at front desk
Friday, Dec. 27

Snow Scapes – Art Studio
Frozen Imagination Playground 10 a.m. – 1 p.m.
Train Rides Through Habitat Park Light Trail 5–7 p.m.(extended museum hours Individual ride tickets sold at front desk
Saturday, Dec. 28

Snow Scapes – Art Studio
Train Rides Through Habitat Park Light Trail 5–7 p.m. (extended museum hours Individual ride tickets sold at front desk
Sunday, Dec. 29

Snow Scapes – Art Studio
Train Rides Through Habitat Park Light Trail 5–7 p.m.(extended museum hours Individual ride tickets sold at front desk
Monday, Dec. 30

Snow Scapes – Art Studio
Story Time 11 a.m.– And Tango Makes Three
Frozen Imagination Playground 10 a.m. – 1 p.m.
Train Rides Through Habitat Park Light Trail 5–7 p.m. (extended museum hours) Individual ride tickets sold at front desk
Tuesday, Dec. 31

New Year's Eve Bash Parties – Fee-based Ticketed Event
Concert (8:30 a.m. session) DJ & Dancing (12:30 p.m. session)
Juggler Show
Party Hat Making
Confetti Drop
Thursday, Jan. 2

Snow Scapes – Art Studio
Frozen Imagination Playground 10 a.m. – 1 p.m.
Snow People on Parade – 3:30 p.m. Main Street
Train Rides Through Habitat Park Light Trail 5–7 p.m. (extended museum hours Individual ride tickets sold at front desk
Friday, Jan. 3

Snow Scapes – Art Studio
Frozen Imagination Playground 10 a.m. – 1 p.m.
Train Rides Through Habitat Park Light Trail 5–7 p.m.(extended museum hours Individual ride tickets sold at front desk
Saturday, Jan. 4

Snow Scapes – Art Studio
Adoptable Dog Meet & Greet and Dog Sled Demo, 1 p.m.
Train Rides Through Habitat Park Light Trail 5–7 p.m. (extended museum hours Individual ride tickets sold at front desk
Sunday, Jan. 5

Snow Scapes – Art Studio
Train Rides Through Habitat Park Light Trail 5–7 p.m.(extended museum hours Individual ride tickets sold at front desk