Kohl Kids Live! Programming
Kohl Kids Live! lets guests explore Museum programming in exclusive groups of 10 or fewer. Join us on a 90-minute journey of learning with stops at five different stations:
Story Time
Art Adventures
Science Sleuths
Theatre Games
Fitness Games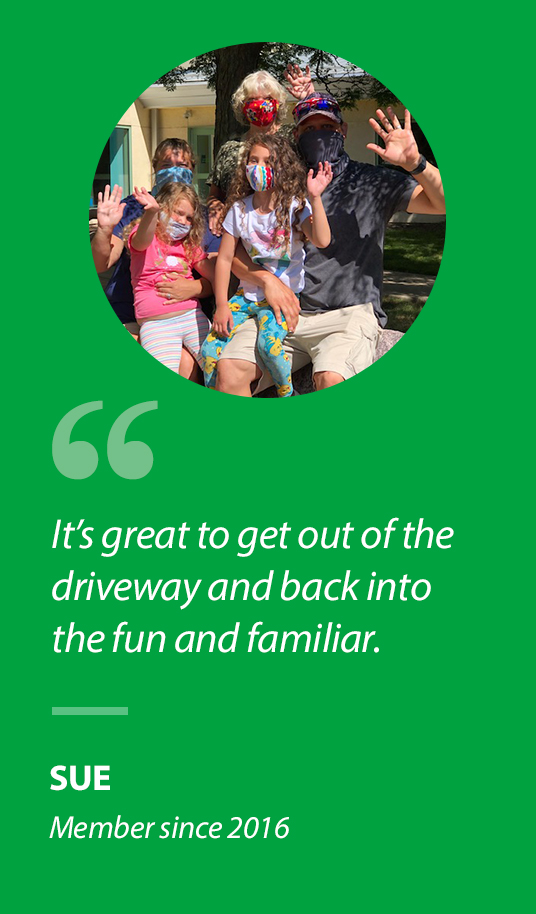 Three full weeks of programming are currently available, with sessions every Tuesday through Sunday. Registration is required; each session limited to 10 guests.
Members
Ticket price: $8/person
Priority registration opens 14 days in advance
Member must be logged in to receive discount.
General Public
Ticket price: $14/person
Registration opens 7 days in advance

Fall Fun (Sept 15 – 20)
Story Time
Leaf Trouble by Jonathan Emmett
Art Adventures
Paper Making: Learn about how trees are needed to make paper, and then use pulp to make your own paper to take home!
Science Sleuths
Chlorophyll Chromatography: Explore the hidden colors in leaves and markers!
Theatre Games
Imagination Staycation: What do you do for fun in the Fall? Let's use our bodies, our voices and our imaginations to Act It Out!
Fitness Games
Leaf Scramble: Leaves are falling! Quickly gather them to make your own pile before they blow away.
Questions?
For additional questions, please visit our FAQ page.
View our photo gallery to see what the new, outdoor Kohl Kids LIVE experience looks like.