Kohl Kids Live! Programming
Kohl Kids Live! lets guests explore Museum programming in exclusive groups of 10 or fewer. Join us on a 90-minute journey of learning with stops at five different stations:
Story Time
Art Adventures
Science Sleuths
Theatre Games
Fitness Games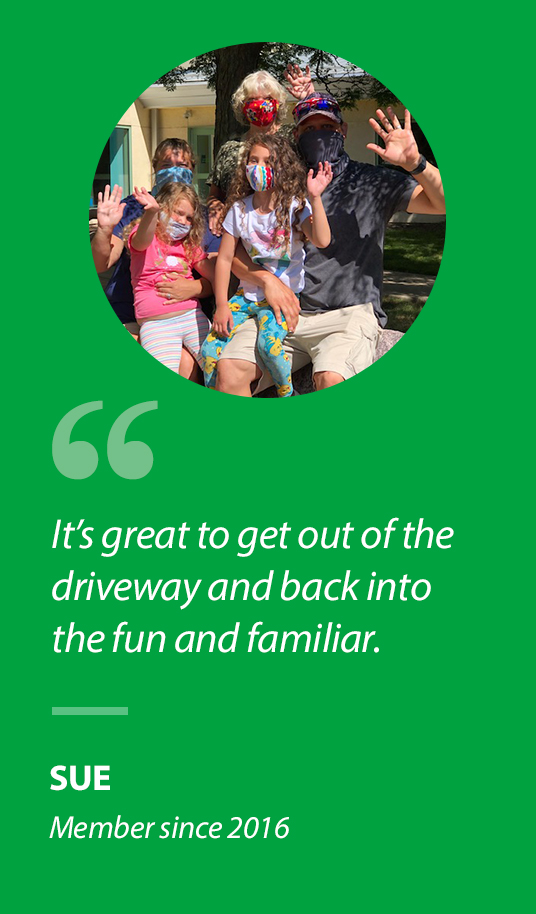 Three full weeks of programming are currently available, with sessions every Tuesday through Sunday. Registration is required; each session limited to 10 guests.
Members
Ticket price: $8/person
Priority registration opens 14 days in advance
Member must be logged in to receive discount.
General Public
Ticket price: $14/person
Registration opens 7 days in advance

Bugs, Bugs, Bugs (July 29 – August 2 and August 18 – 23)
Story Time
Daddy is a Doodlebug by Bruce Degen
Art Adventures
Buggin' Out: Did you know insects need homes to keep themselves safe?  Become an insect architect, and design and construct an insect condo or garden stone perfect for any garden lover.
Science Sleuths
Bug Biology: Like ladybugs? Become an entomologist and discover different bugs using scientific tools.
Theatre Games
Squiggle and Squirm: Use your body to turn yourself into an imaginative bug. What will your bug do? Crawl, swim, fly, or dig, perhaps? Show us through acting!
Fitness Games
Bugs in a Maze: Explore early coding skills. Create a path and use a series of directions to lead adults through a shape map while problem-solving and debugging when encountering "bugs" in the system.

Be a Music Maker (August 4 – 9)
Story Time
Dooby Dooby Moo by Doreen Cronin
Art Adventures
Beautiful Beat: Create colorful designs and patterns to transform everyday materials to musical maracas that you can shake and move to make some wonderful beats and rhythms.
Science Sleuths
Science of Sound: All music is created through vibrations. Create your own music as we experiment with how different instruments vibrate.
Theatre Games
Creative Concert: We are going to grab our imaginary instruments and put on a summer concert. Don't forget to tune your instruments up.
Fitness Games
Freeze Dance: Show us your best dance moves and use your Fabulous Freeze Wizard Wand to blast a force of freeze as we dance to some really cool sounds.

Summer Fun (August 11 – 16)
Story Time
Froggy Learns to Swim by Jonathan London
Art Adventures
Artastic!: Choose from a variety of art kits, each individually prepared in a bag, and create a collage, a woven fabric, or paper strip sculpture. Flexible options will inspire any budding artist.
Science Sleuths
Sun Science: Take on the role of a scientist and harness the power of the sun as we explore the properties of light.
Theatre Games
Imagination Vacation: What do you do for Summer Fun? Let's show everyone what fun looks like as we use our bodies, voices and imaginations to act it out.
Fitness Games
Nature Detective: We are going on a scavenger hunt! Use your observation skills and your viewfinder to find a variety of objects at the Museum.