Kohlights
Kohlights
A Mesmertastic Holiday Lightacular!
Kids take charge in the area's newest holiday light display. It's more than just a walk through the festive holiday lights in Kohl Children's Museum's newest outdoor activity: Kohlights. Children can control and change the lights, so it's a different lightacular experience every time.
Learn while you play with light and color as you create new hues and patterns in this safe and interactive holiday light installation. The show must "glow" on!
Enjoy the full lightacular experience, Nov 26 – 28, Dec 3 – 5, 10 – 12, 17 – 23, and 26 – 31.
Tickets on sale in October!
---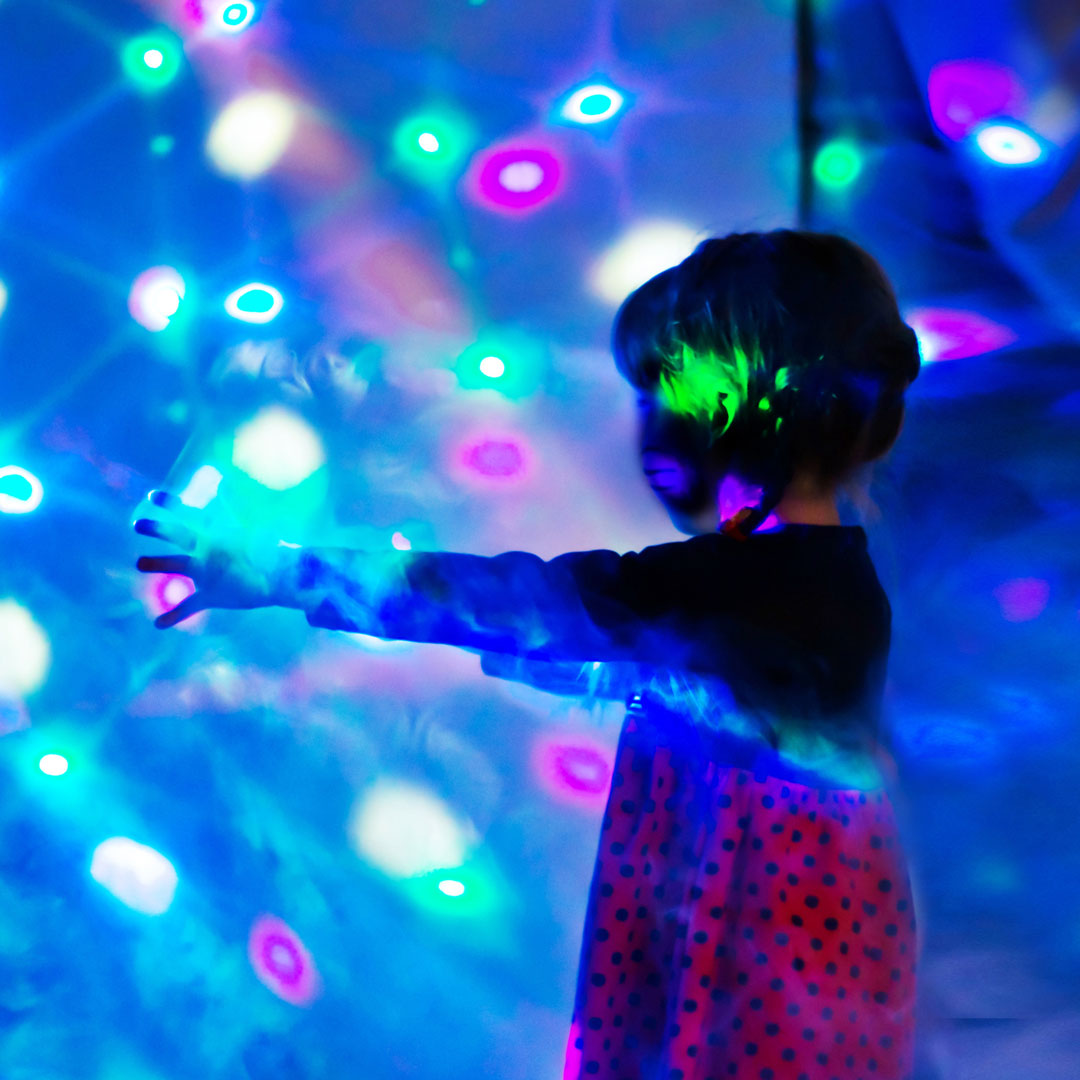 Pricing
Kohlights tickets: $20/person, $15/members
Tickets required for both adults and children for entry. Infants under 12 months of age are free and do not require tickets.
Limited discounts available for families with EBT cards through the Museum's access and inclusion programming. E-mail info@kcmgc.org for information.
Kohl Children's Museum members receive a $5 discount on all tickets purchased. You must Sign In in the upper right corner of our sales screen after you select your tickets. Discounts will be applied AFTER tickets are added to cart but BEFORE credit card information is entered.
"My kids have been cooped up and it is so great to get them outside jumping around and burning energy. They are having so much fun."
How do you build a Mesmertastic Holiday Lightacular?
1 bucket of rainbows
2 shots of sparkles
And whole lot of electrical cable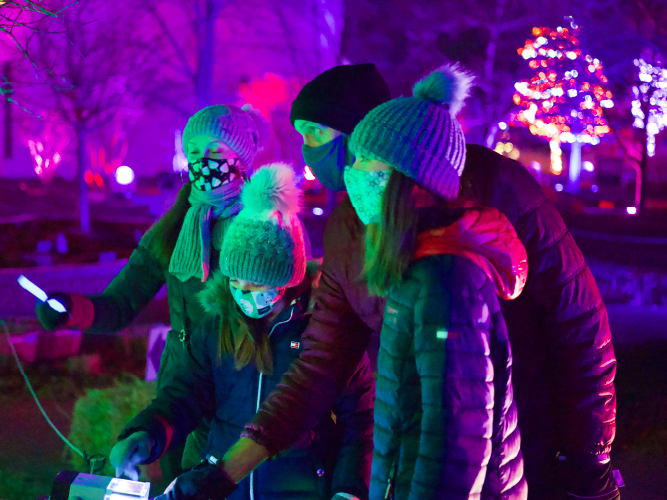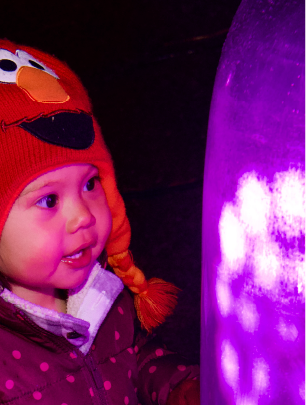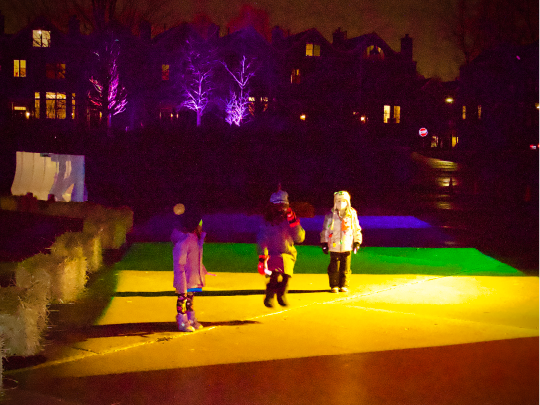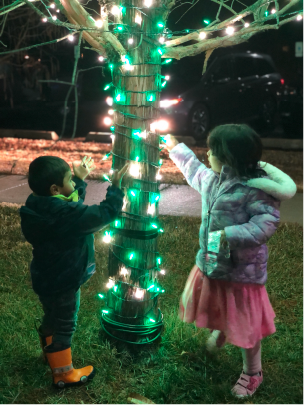 We traveled from the western suburbs to see this – so worth it. Loved it!"
Safety First
100% outdoors presentation
All sessions are limited timed entry to allow social distancing between individual families
Please arrive during your selected entry window to assist with safety efforts. The complete trail will take approximately 30-40 minutes to complete.
Thank you for having this light festival – so grateful for it."
Sample Activity Stations
Light Dance: Follow dancing lights projected on a mini dance floor.
Rainbow Arbor: Spin a crank to cascade lights through the color wheel.
Color Play Trees: Push buttons to project colored lights on trees.
Rainbow Caterpillar: Send patterns of colors winding up the hills.
Polar Kiddie Train: Ride through a section of the light path on our kiddie train.
Color Blending: Experiment with primary, secondary, and tertiary color by mixing hues on different portions of a grove.
---
Food
Watch for information about food options (including s'mores and hot cocoa) offered by our new cafe provider, Bean Sprouts!
---
This mesmertastic lightacular is possible thanks to the generosity of local businesses and individuals. Thank you to our 2020 sponsors listed below; 2021 sponsors to appear shortly:
Spotlight Sponsor

Limelight Sponsors

Twinkle Sponsors

Support for Kohlights
Kohlights is part of our continued effort to provide safe spaces for children to imagine, learn, and thrive during the pandemic. We kindly ask you to support campaigns like Kohlights, giving much needed financial support to the Museum. Money raised through the campaign goes directly to where it is needed most: day-to-day operations, expanded virtual field trips, and new programs like Kohlights.
Event will go on rain, snow or shine. Tickets are non-refundable unless the Kohlights experience is unable to operate due to electrical or winter weather emergency issues.