Story Time
Hear our educators read your favorite stories aloud.

Where the Wild Things Are, by Maurice Sendack

Bounce, by Doreen Cronin & Scott Menchin

If I Built a House, by Chris Van Dusen

Green, by Laura Vaccaro Seeger

Who Sank the Boat by Pamela Allen
To download a PDF for a related activity click here.

Rain, by Manya Stojic

Julian is a Mermaid, by Jessica Love

The Color Monster, by Anna Llenas

Go, Go, Grapes!: A Fruit Chant, by April Pulley Sayre
To download a PDF for a related activity click here.

More or Less, by Stuart J. Murphy

If You Give a Mouse a Cookie, by Laura Numeroff

Not Norman: A Goldfish Story, by Kelly Bennett

Balancing Act, by Ellen Walsh

Just a Little Bit, by Ann Tompert
To download a PDF for a related activity click here.

Froggy Gets Dressed, by Jonathan London

Meet Einstein, by Mariela Kleiner

Blue Whales Blue, by Peter Carnavas

Perfect Square, by Michael Hall

A Bear and His Boy by Sean Bryan

Mouse Shapes by Ellen Walsh

A Pair of Socks by Stuart J. Murphy

Pattern Fish by Trudy Harris

The Dot, by Peter H. Reynolds

The Duckling gets a Cookie? By Mo Willems

The Long and Short of It, by Cheryl Nathan and Lisa McCourt

We're Going on a Bear Hunt, by Michael Rosen and Helen Oxenbury

Froggy Plays Soccer by Jonathan London
To download a PDF for a related activity click here.

Don't Let the Pigeon Drive the Bus, by Mo Willems
Check back for new stories to be posted soon!
To view activity videos and to download PDFs of activities you can do at home, visit our Home Zone.
Tiempo de Cuentos
Escuchar a nuestros educadores leer historias en voz alta

Tito Puente, by Monica Brown

tejedora del arcoiris, by Linda Elovitz Marshall

Los Tres Cerditos, retold by Patricia Seibert read in Spanish

Gilberto Y El Viento, by Marie Hall Ets

¡Mézclalo Bien! by Hervé Tullet
---
Home Zone
Want to take the Museum experience home with you? Visit Home Zone for stories, activities and experiments that you can easily replicate at home with your families.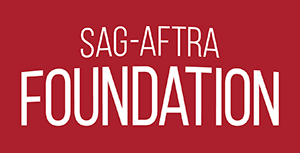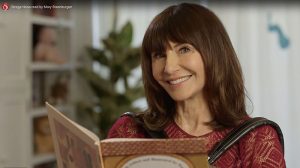 Hear celebrities read stories!
SAG/AFTRA Foundation

Mo Willems Lunch Doodle, Episode 1
#OPERATIONSTORYTIME
Your favorite authors host story time online
Story Time from Space!
Watch astronauts on the Space Station read children's books and perform science demonstrations!
www.spacestationexplorers.org
---
In trying times like these, we think of the wise quote from the late Mr. Fred Rogers' mother: in times of anxiety, "Look for the Helpers." Since we have had to temporarily close our doors to the public, we more than ever need your financial support to keep providing online resources for home during this crisis, however long the need, and to ensure a healthy, happy place for play and learning when we are able to re-open. Please donate today and be a Helper to keep Kohl Children's Museum a vibrant part of the early childhood community.
Donate to the Museum
---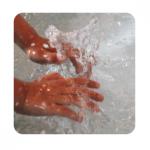 Our Parent/Caregiver Resource, is a curated selection of child-friendly, helpful resources specifically related to the Coronavirus.
---